Registering for a Jackson City Library card online is fast and easy! Just follow these steps:
STEP ONE: VISIT THE ONLINE BORROWER REGISTRATION PAGE
Go to https://ovlc.tlcdelivers.com/?config=jcl#section=obrsignup or click here.
STEP TWO: ENTER YOUR INFORMATION
Type in all of your information in the boxes including your name, address, phone number, email address, etc. 
For the "Home Location" question, use the drop-down box to select "Jackson City Library".
For your PIN, you can assign any four digit combination you would like; However, you will be reassigned a new PIN once an official card is assigned to your account by the Jackson City Library staff. Your PIN in the future will be the last four digits of your library card number.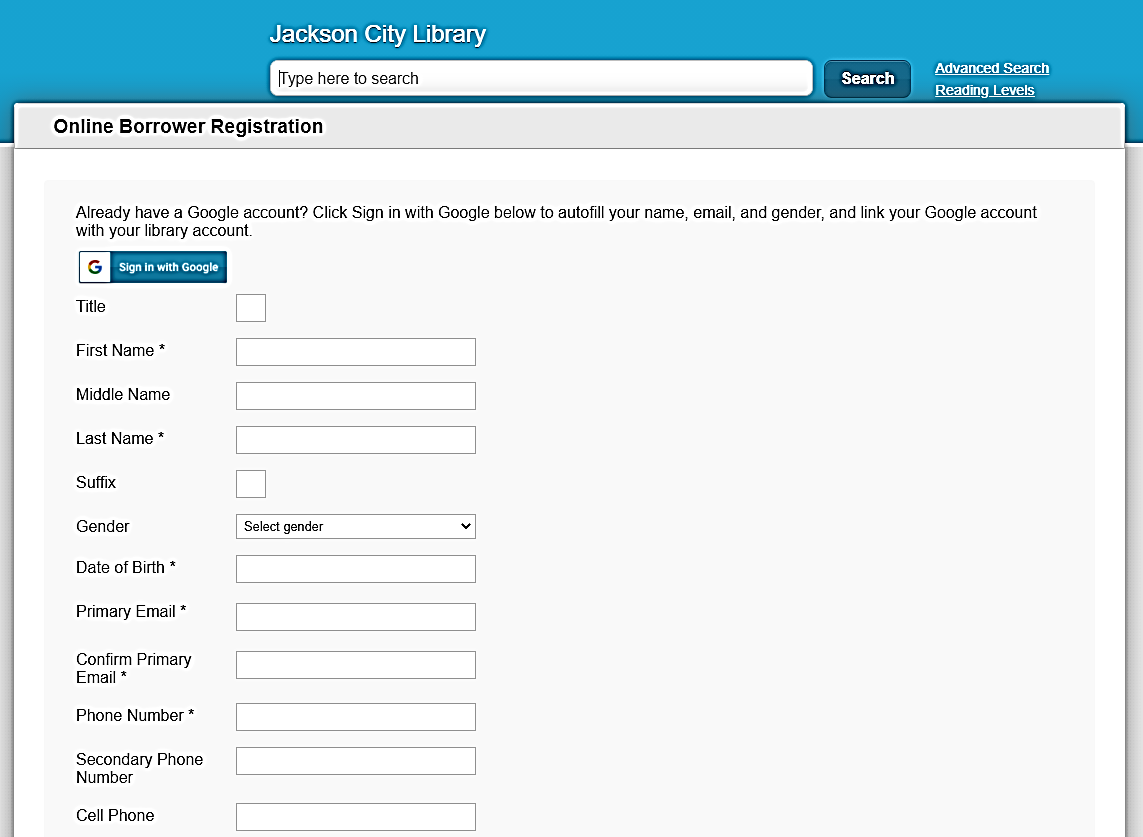 STEP THREE: REGISTER
Click the "Register" button at the bottom of the page.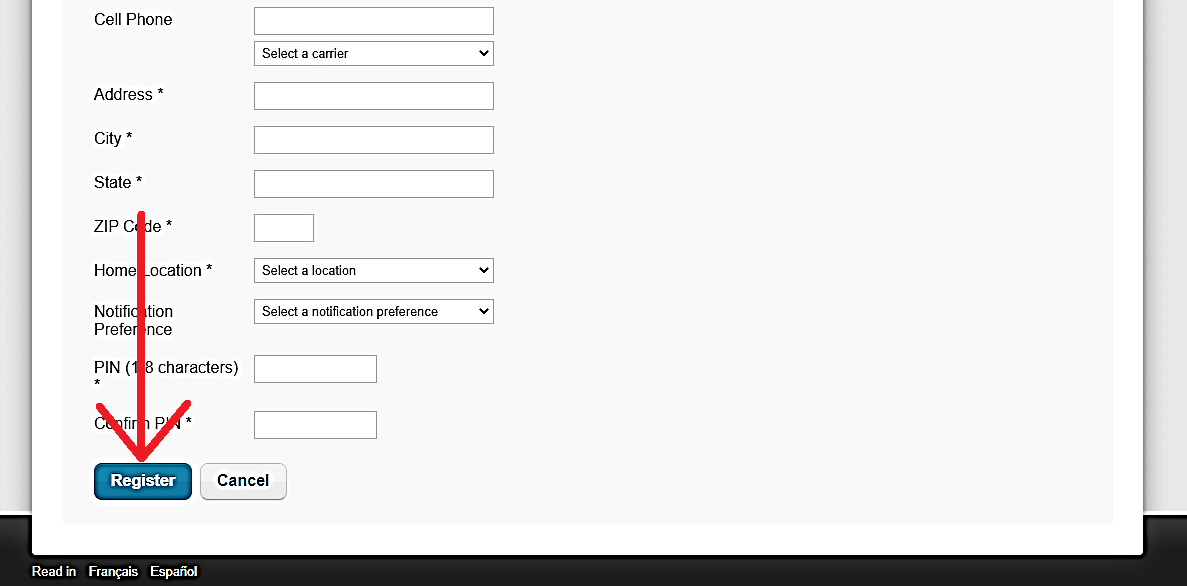 STEP FOUR: ENJOY YOUR CARD!
Congratulations! You have successfully registered for a Jackson City Library card. One of our staff members will assign you a physical card and mail it to you. If you would rather pick your card up, call the front desk at (740) 286-4111 or email us at hello@jacksonlibrary.org and let us know.
Did you know? You can search for and place holds on our book and movie selections online! Click here for more information.