Did you know that you can request books online from Jackson City Library? Here is how:
STEP ONE: VISIT JACKSONCITYLIBRARY.ORG.
Click on the tab on the far left side that says "Catalog".
STEP TWO: LOG IN
At the top right corner of the page, click "log in". Type in your library card number (no spaces) in the first box. In the second box, type in your PIN. Your PIN is the last four numbers of your library card number (including the digit farthest to the right). Click "Log In".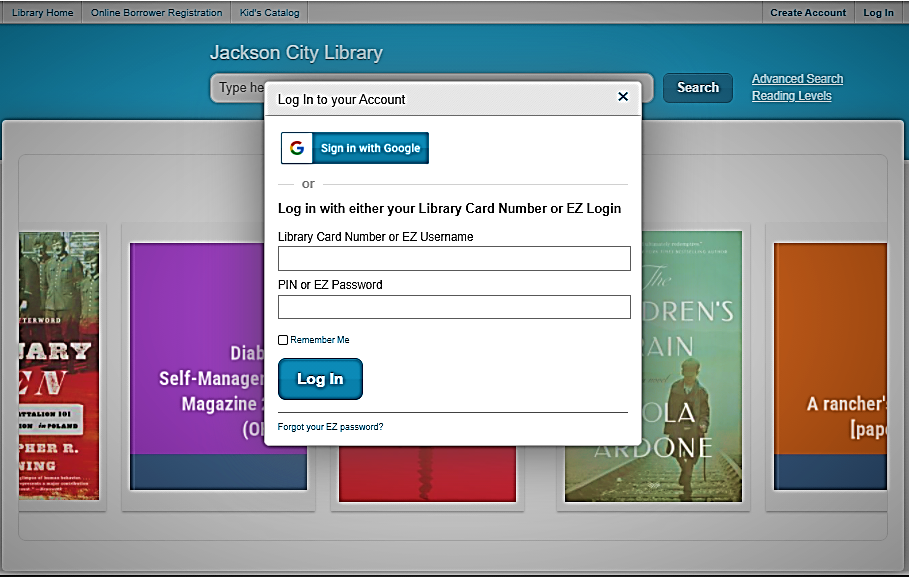 STEP THREE: SEARCH FOR THE TITLE
In the search bar, type the title of the book, movie, audiobook, etc. Hit "Search" or the enter key on your keyboard.
STEP FOUR: SELECT YOUR TITLE
Choose the title that you want to put on hold by clicking on the "Place Hold" box.
Did you know? You can also read more information about that title including a summary of the book, AR level (when applicable), publication date, and more by clicking the title of the book on this screen.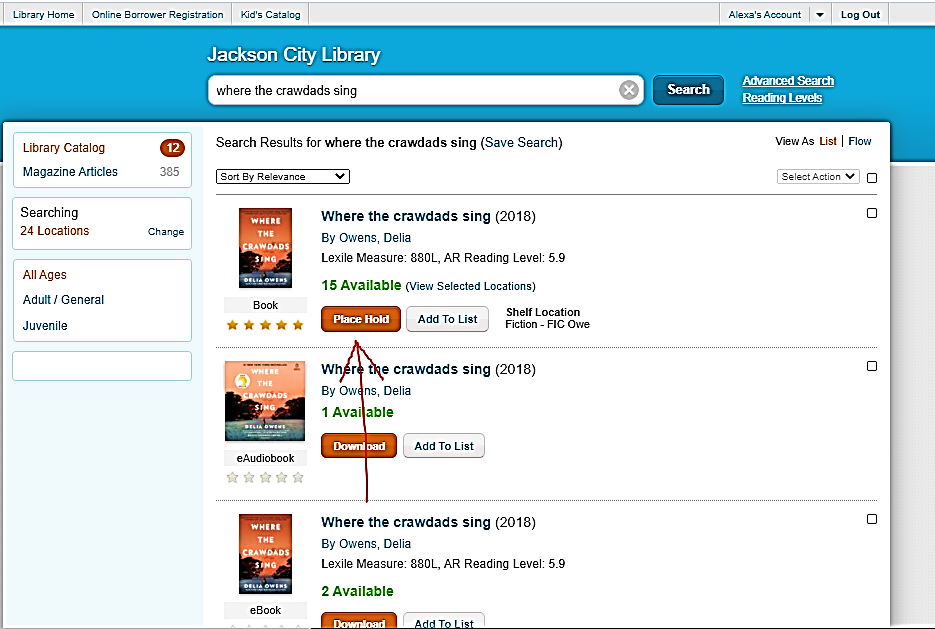 STEP FIVE: PLACE HOLD
Make sure the drop down box says "Pickup Location: Jackson City Library". Then, click "Submit Hold".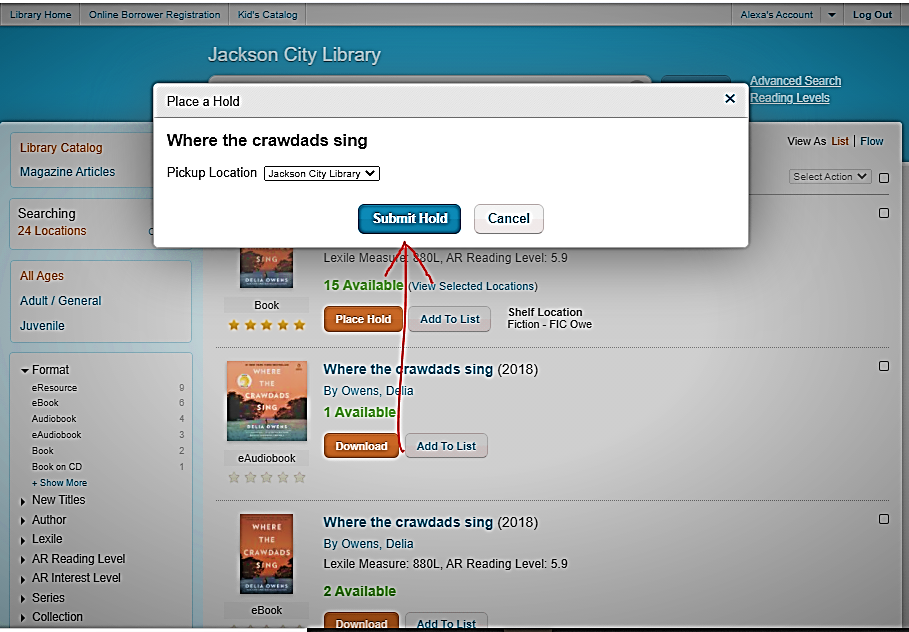 You have now placed a hold for your book! Staff at Jackson City Library will call/email/text (depending on your preference) when your book is ready to be picked up! Call 740-286-4111 to change your method of contact preferences.
Need more help? Email techhelp@jacksoncitylibrary.org or call the front desk at (740) 286-4111 for assistance.